Bless You as You Step Out Into the World
Dearest ones,
This week many children, teens and young adults are setting out into a new school year… kindergarten, a new grade, a new school, college, university, travel, adventure, homeschooling kitchen table…
My heart and mind are with them, imagining them heading out into worlds known and unknown, into positive and challenging situations, into collectives in which they hopefully are well welcomed, and encouraged to bring their unique selves, to shine bright, whatever that means – quiet, loud, colorful, tentative, joyful, inquisitive, bold, shy, …
But we know that is not always so. This world doesn't always meet our kids with kindness. Sometimes school is hard, really hard, for all kinds of reasons.
I borrow here an excerpt of a prayer I wrote for my daughter this summer. I share it here for all children everywhere, as they grow and step more and more into the big wide world that is a lot of everything – light and dark, welcome and confusion, encouragement and hurt, beautiful and daunting, exhilarating and crazy-making, tender and terrible.
Perhaps you can hold this prayer and care with me for all children everywhere, as they make their way, one step at a time?
~ BLESS YOU AS YOU STEP OUT INTO THE WORLD ~
May your heart stay soft and open as you step out into the world more and more.
May you be protected and guided, discerning when to lean out, and when to curl inward.
May you stay 'home' within yourself.
May you stay true to your Self – as you try out different styles, gestures, mannerisms, ways of communicating: please remember your soul, your very own unique authentic self. It is this deeper self that is your anchor and compass. It is this true self that holds and shares the warmth of your Heart with others. That discerns what is right, good and healthy for you and others.
May you keep spreading Light, through your words, your thoughts, your deeds. May you look out for those who need your Light, who you can coax out of their shells and make them feel like they belong too.
May you delight in this Life, and may Life delight you. May you be sheltered, healthy, inspired, creating rather than reacting, joy-filled and con-fident (in trust).
May you keep following the threads of truth, the resonance you experience, trusting those whispers to discover your unfolding expression and service.
Know that you are so very fully and completely loved – by Life and all manner of expressions of this Life. Know that you are not alone. And remember to ask for help whenever you need it. We are here for you.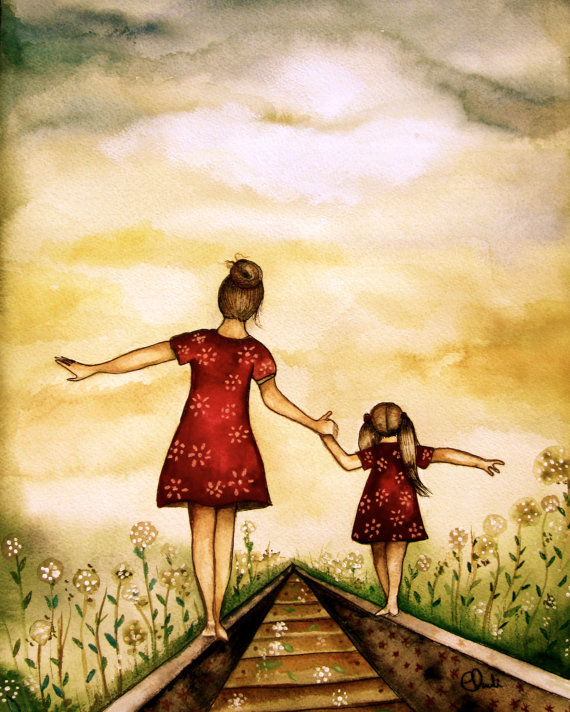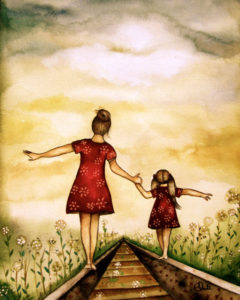 Artist: Claudia Tremblay
With all my Love,
Miriam
PS: Registration is now open for our upcoming integral parenting course – Parenting as a Spiritual Practice, which begins Oct. 10th. If you or someone you know is interested, you can find out more here > www.integralparenting.com 
 And we so appreciate you helping spread the word! Thank you.
https://miriammartineau.com/wp-content/uploads/2015/07/DSC_5251-3.jpg
400
1200
Moderator
https://miriammartineau.com/wp-content/uploads/2016/04/logo-miriam.png
Moderator
2016-09-08 19:25:46
2016-09-08 19:26:45
Bless You as You Step Out Into the World