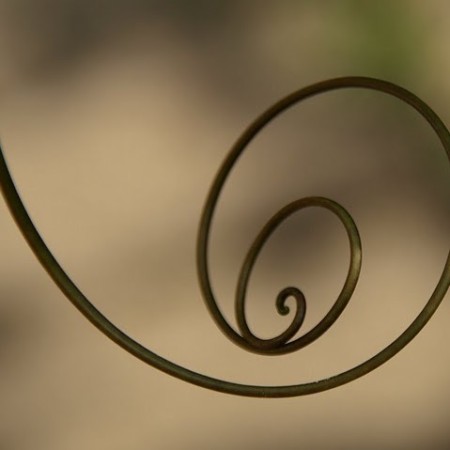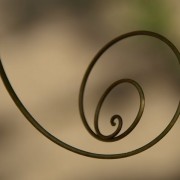 Precise. Gentle. Compassionate. Creative. Gifted. Eloquent. Patient. Understanding. All are words that immediately come to mind when describing working with Miriam. Suffice it to say, working with Miriam has often been a profound and lasting experience for me both individually and in relationship. Our work together has helped me to open to greater levels of awareness, acceptance, and love (including for myself). I can't recommend Miriam enough for those who need a helping hand in waking up to their lives and/or in their relationships.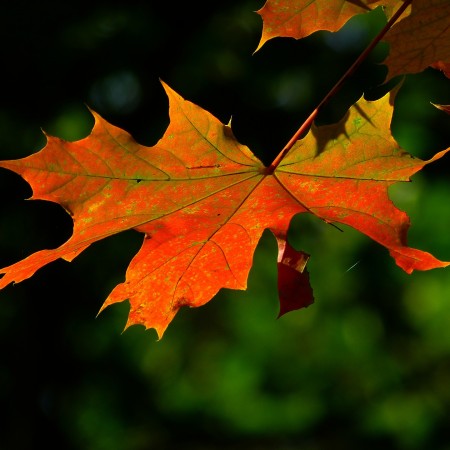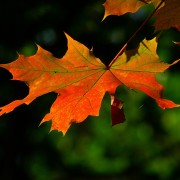 Hi Miriam, Your thoughts are extremely helpful; I applied your ideas and had a heart-to-heart with my kids about why it's important to be a 'going to sleep team'. I feel so very grounded when I have a strategy like yours behind me to take me out of a recurring tricky situation. We are now working together, evenings have actually become a joy, I hardly recognize us (in a good way!).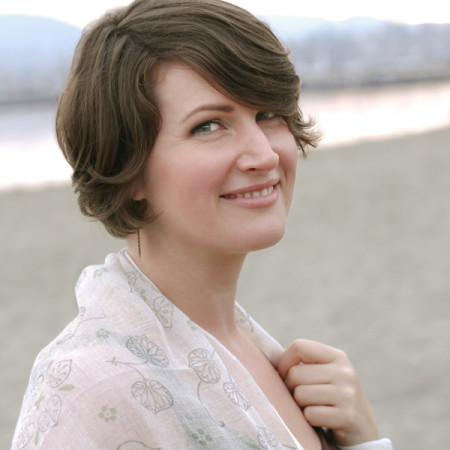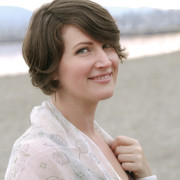 With all of the demands of life and parenthood, it honestly felt like quite a stretch to take on 'yet another thing' and register for Parenting as a Spiritual Practice this past summer. Which I could see was all the more reason to say yes and dive in. In just the first week I noticed a shift in myself and how I related to parenting and after the second, my relationship to my young son was dramatically more intimate and connected. There's so much depth to this program, the course material will no doubt serve as a companion for years to come. What felt so rich about moving through the weeks is that nothing felt like it was left out. "I" wasn't left out, "we" weren't left out and "he" wasn't left out. I feel more relaxed as a parent, more committed as a parent and way more awake as a human being. Thank You, Miriam, for this amazing gift.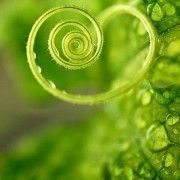 I have worked with various counsellors over the years and when I began working with Miriam, it was a feeling of coming home. I deeply resonated with her clarity and compassion. Often just being in her presence would help me come back into alignment with my true self. The guidance she offered me as a parenting coach and counsellor is present in my daily life and I am deeply appreciative of the time I spent with her.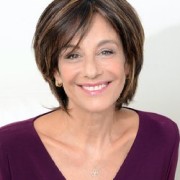 Miriam Mason Martineau redefines and uplifts the task of parenting to be one of our greatest opportunities for personal growth and spiritual activism. An inspired evolutionary visionary, Miriam is a living example of what she teaches, and she has created a path of practice that enables us to grow alongside our children, catapulting our own developing while causing our children to thrive. While most of us are focused on transforming the present, Miriam's calling is to transform the future, one child at a time. She does it with such deep goodness and heart, that one cannot help but become a better parent in her presence.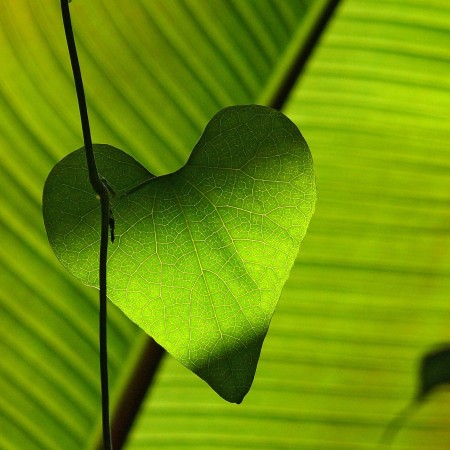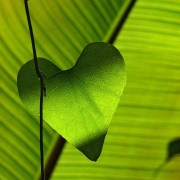 Miriam has been an invaluable resource for me as my partner and I discover a new way of being in relationship with each other as co-parents as well as guiding us along the parenting journey. Intuitively I knew that we needed someone who was creative, present, compassionate and conscious, while grounded in child development and relationship expertise. Miriam is that and more. She listens deeply, provides creative suggestions and most importantly honors each and the whole in our family in times of both harmony and conflict. I am profoundly grateful.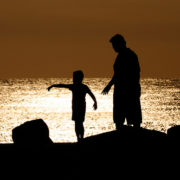 Miriam and her family stand as a beacon in the foggy sea of modern family life & drifting values.  Her work is an invaluable resource and her life an inspiring model for families today.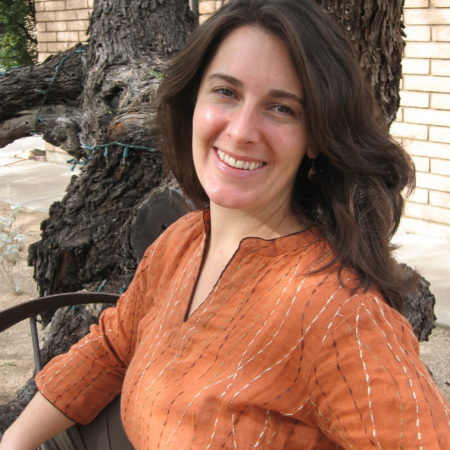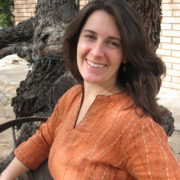 Thank you *so* much for this course and for enabling me to pursue this work at this particular time in my new relationship to motherhood. This course invited me to land in a safe space to explore my relationship to parenting the way I've explored my relationship to life. Yet, as a new mama, I am often exhausted and overwhelmed, feeling segregated from the people, places, and inspiration that once encouraged me to rest in myself. The course content, community and inner-work provided me a reconnection to the 'me' that was desperate for spiritual practice, and didn't know how to integrate it into such a dramatically new lifestyle. I am especially grateful for two convenient technologies in this e-course: the mp3 file teachings that allowed me to learn in my car and the facebook group that offered a dynamic and collaborative interaction among like-minded parent classmates. Truly, this work has forever sculpted my relationship to myself and my daughter as I learn how to parent… as a parent!
I felt very nourished and supported when seeing Miriam. She gave me encouraging advice in a humble way, and helped me find my confidence again in my parenting.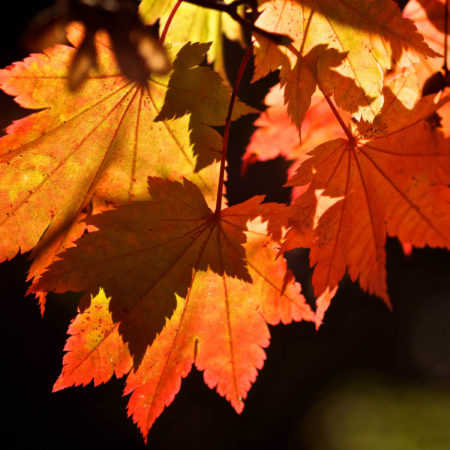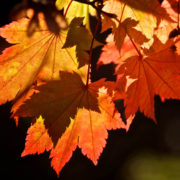 Miriam invited me to redefine my beliefs about my own limitations in a counselling environment that was open, flexible and deeply sincere. Her consistent competence as a counsellor was infused with a warm humanism that supported me to move forward in my life. With Gratitude.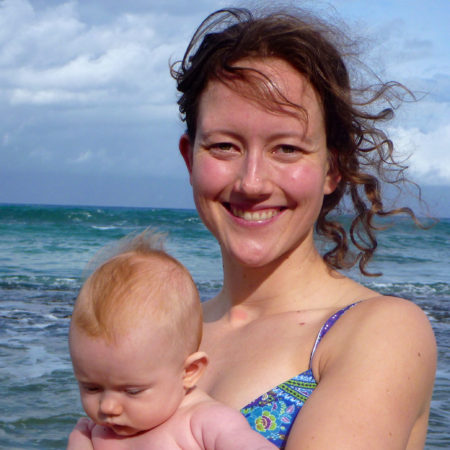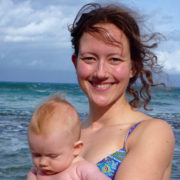 Thank you so much for sharing your experience, wisdom and guidance. I was listening to your recording as I went for a walk on Christmas day and was struck by how perfect a gift this course was for me and my family. This is one of the finest courses I have ever taken in terms of quality and value for the investment. I wholeheartedly recommend this course to all my family and friends! I am excited to go back through each section to spend more time with the practices and journalling. I feel that this course has given me enough material to last several more months! Maybe a year…and likely, many years to come.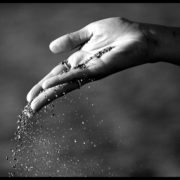 Miriam is warm and open hearted. She helped me center in my heart and in the present moment and guide my decisions from there. Her soft, assuring and clear presence allowed me to feel open to let go of things I had been holding onto for a very long time.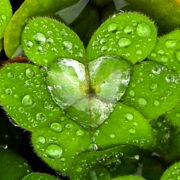 Miriam helped me to see and remember what really matters in being a parent, with so many concerns about the education of my children. Her clarity, knowledge and compassion made me connect with the help and support that the universe offers us anytime we ask for it. She is a powerful channel of this universal love.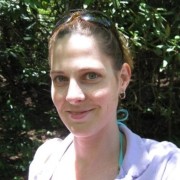 This is the kind of thing you hear at work.  "Let's raise the bar on our goals." "We need to raise the bar on performance." But when is the last time you've heard this at home…about parenting? To be honest, I spend most of my "bar-raising" energy trying to forgive myself for not being the parent I dreamed I'd be or the parent that today's expert moms think I should be. At this point, I've given up on earning mommy-of-the-year award and am glad to be doing the best I can with pretty much the rest of the world.
But what if raising the bar and unleashing our best intentions as parents is not about being "super mom" or "super dad"?  What if it's more about being "self as mom" and "self as dad"?  That is, what if it's more about finding our own sense of center, showing up authentically to our children, and inviting/encouraging/challenging our children to locate and grow from their sense of center, too?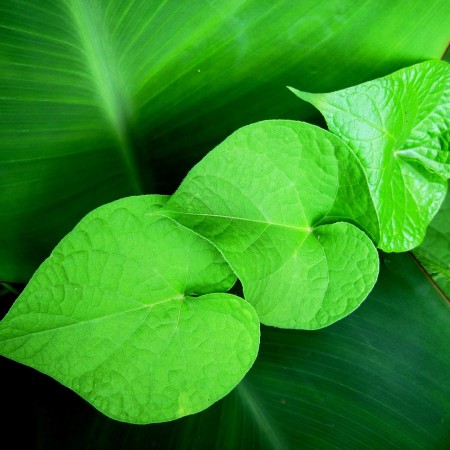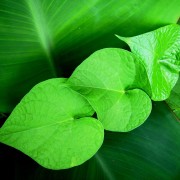 In the hardest moments of being a new parent, and in the gentle arc of expansion, I found again and again, gems of wisdom that would surface in the perfect moment. This course was priceless!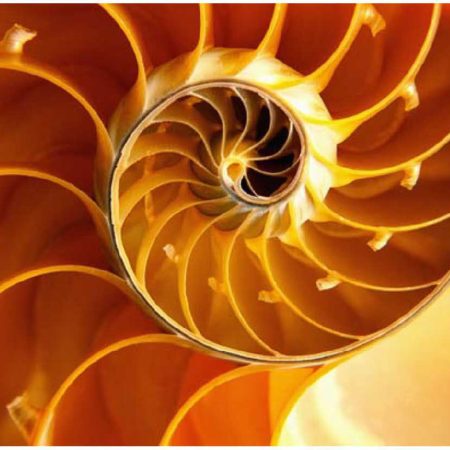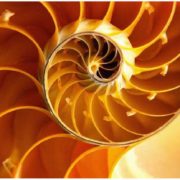 Miriam has been a guide in my growth as both a parent and as a marriage partner. I love that she offers immediate practical ways to bring theory into practice. I have found her approach to be full of grace, with a genuine deep interest in my journey. Thank you Miriam.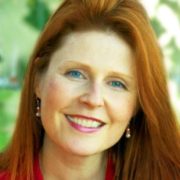 As a single working mother of a delightful nine-year girl, I have sometimes found parenting to be a struggle. Feeling pulled in different directions with my work, and the needs of my child has been really challenging for me. The Parenting as a Spiritual Practice online course has been a beacon of light – I can now see a pathway ahead full of hope and possibility, and with the robust information, tools and resources in this program as the guide ropes along the way, I feel much more confident that I can navigate the terrain. I had real concerns about how I would manage the teenage years to come and now I know in my heart, my daughter and I are building a better foundation upon which to listen to and understand one another. I also have a much broader context in which to hold myself, my daughter, and the world, as it relates to us.
Listening to Miriam's warm, humble and highly professional sessions has been so enjoyable. She can present sometimes complex ideas with a simple clarity and immediate practical applications.
By committing to my own ongoing practices of self care, continuing to build my self awareness and wherever possible, offering non-reactive interactions, I will support my daughter's development into a kind, compassionate and secure adult.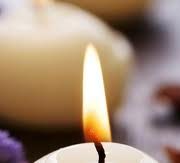 Miriam's coaching has helped me translate my parenting ideals into conscious everyday choices, actions and responses to my child. I have felt validated and supported on the 'less-travelled' parenting path my family and I embraced, and I have felt inspired to bring ever more authenticity and consciousness to my mothering.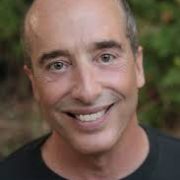 A hundred years ago Sigmund Freud called the adventure of parenting an "impossible profession". Seen from an integral evolutionary perspective, our children and our parenting are both more exciting, more important, and lighter and more free. Having studied the map with tremendous dedication even while she has given herself unreservedly to swimming and flowing through the actual territory of parenting, Miriam has rich embodied wisdom to share with anyone interested in better understanding how to enjoy the impossible roller coaster ride of doing your best to raise healthy, happy, balanced, high-performance kids who can become your lifelong friends.

Miriam, I wanted to thank you for this incredible course. I have been deeply moved and impacted by this work. It has already drastically changed the way that I meet and hold children, parents and my self. It has also profoundly informed my unique emergent offering to the world.
I am so incredibly grateful and feel so blessed to have had this opportunity to learn from/with you!! You are an inspiration for what I hope to be for, and offer to, children and families.
A member of my cohort with Pacific Integral recently saw you speak in Denver and described it as 300 people being enveloped in the sacred feminine. He painted such a beautiful picture of the experience, which so resonates with my experience of your holding in this class. Thank you for offering your self and your wisdom so authentically! I am so grateful to have been a part of this experience! I very much hope we meet in person one day! Until then… All Love, Light and Grace to you and yours!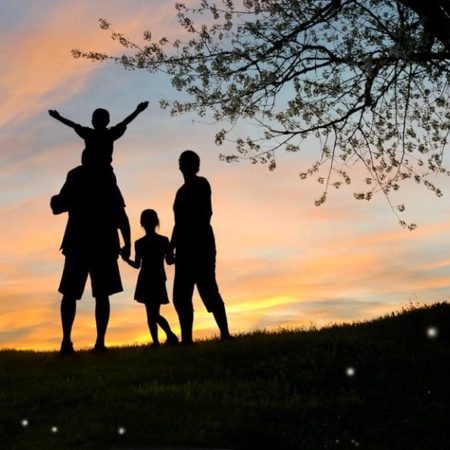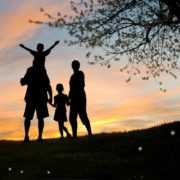 I am so thankful for you and your approach! The best gift I received from the course was the permission to shape the kind of relationship that I want with my child…not the one that was modeled for me or that I see other parents practicing. By taking time to consciously look at myself, my partner and our children I immediately felt more connected and at peace with my parenting. Thank you for this wonderful course! I am eternally grateful! –Amy
Miriam and Stephan shine a brilliant light of discernment on the multifaceted adventure of parenting. This course is divinely inspired.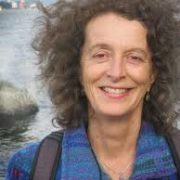 I recommend this course without reservation. I've had a chance to watch Miriam and Stephan raise their beautiful daughter, who is a vivid display of the intelligence, the purity and the natural joy that shine in our children, when we learn how to parent them. My deepest sense about witnessing this is that if more parents could learn to be with their children in this way, we would have a very different world, one in which children would be deeply and joyfully engaged with their lives – curious, alert, and present. It's so easy to think that parenting will all come to us naturally. I don't think this is true. It was not true for me, and it is clearly not true for many of the families that I work with. Don't wait until your children are in their teens and you feel desperate. Start early and take your time! I rejoice that this kind of support and wisdom is now being made available.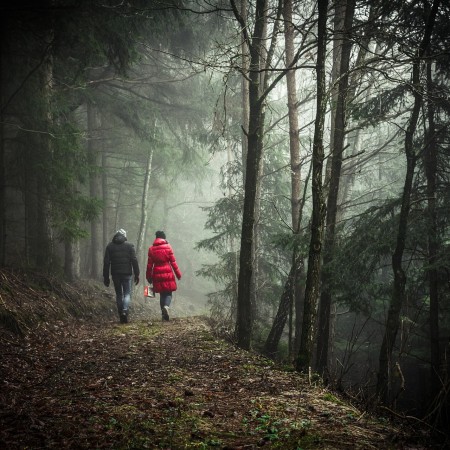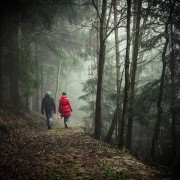 This is sssoooo helpful, thank you so much for taking the additional time with us this last session AND then taking the time to type this all out for us! I know it may not seem like it given the way I was feeling at the end of the session…I am so grateful for your help and I believe in us as a couple with your help guiding us especially. I just know you are exactly what we need right now with how you listen to us (and in doing so teach us how to do that for each other), provide us with resources/homework/exercises/skills to do to shift our old ways of being and most of all the compassion you are teaching us to have for not only ourselves and each other but other people as well (most importantly, our son). You are amazing at what you do and I feel blessed to be working with you!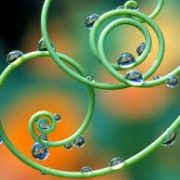 Firstly I wanted to say that I loved each and every second, it has helped us already in so many ways and made such a contribution to our lives. I love that you give so many answers to the HOWS of bringing up a child in this way. That is a question I get asked a lot by family etc. and now I feel so prepared and in such a position of strength to bring up our son in the way that he deserves! And so much help there for evolving ourselves, which in turn has a direct effect on our children.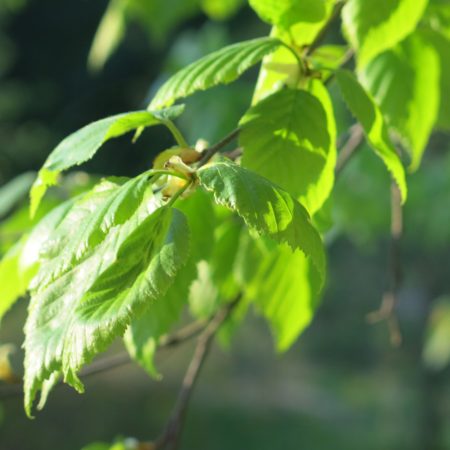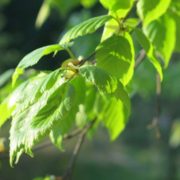 I am grateful beyond words for this course. It is exactly what I was calling into my life. I am amazed at the articulate clarity in which Miriam conveyed concrete examples and defined pathways. What has really sunk in for me is the beauty that along with my children, I am a being and a becoming. Learning to nurture myself right along with them is really a gift. The resources and clearly defined tools are accessible and I find myself eager to stay within this deep well of learning. I feel a growing ease and gentleness with myself. Which in turn energizes my relationship with my children as well as with my spouse. Miriam, your encouragement to embrace this journey of parenting, your shared tools for learning to tap into each precious moment, and your guidance to see further into the deeper truth and beauty of my children has been a heart-felt fulfillment of my soul's desire. I found the interviews enlightening and informative. Miriam, you are an incredible interviewer. I also want to add that your voice exudes with energy and passion, making the course completely delightful and melodic to listen to.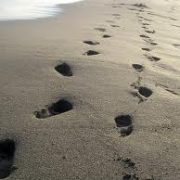 What I love in being supported by Miriam is her openness (openhearted, open-minded, open to the being of the other, as well as open to allowing things to unfold, evolve and emerge), her attentive way of being, her unwavering, solid presence and sincere interest while listening, and her profound perspective and transformative insights. I know I can count on Miriam to be right there with me and to help me Find what has been missing…. what is next…. and then surprisingly add even more treasures. Delightful.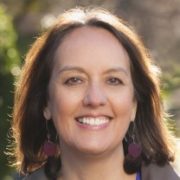 I spent a weekend with Miriam and Stephan in their home, watching them parent and I have never seen anything like it. So beautiful, integrated, healthy, whole. Their daughter is curious, intelligent, socially integrated, and heart happy. It was a joy to be in their presence. If all children were parented in this way, we'd have a very different world. Check out this program, consider joining or pass it along to a friend.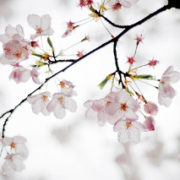 I want to thank you for the wonderful program you have put together! Your professionalism, experience, and caring for all participants was really touching. I had participated in other programs before, but yours is really unique. I am deeply grateful that I was blessed to have found you. Thank you for you and your family, for all that you share with us in your course. Many blessings, always.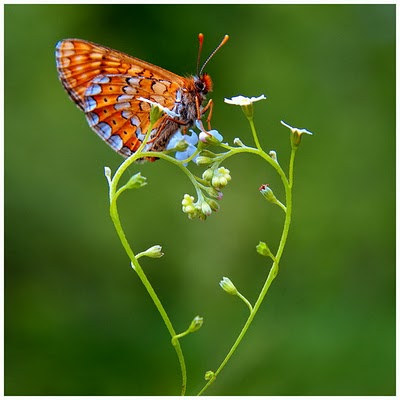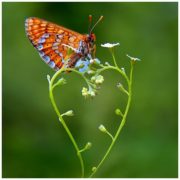 I so appreciate working with Miriam. Both consulting with her privately and participating in her course "Parenting As a Spiritual Practice" have given me the information and confidence to parent my daughter in a way that is fun, delightful and works to meet her needs. I so enjoy understanding how to creatively support us both through life's many transitions.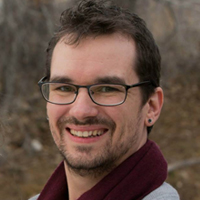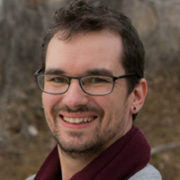 As a first-time father of a beautiful 21-month old daughter, I personally cannot recommend this course enough. Miriam's insight, guidance, and embodiment of integral principles is a true gift to this world, and this course offers powerful perspectives and practices to discover the unshakable bedrock of love, presence, and ever-present consciousness at the core of our being. As parents we are literally shaping the face of tomorrow, and as such, Miriam's course is an absolutely invaluable tool for parents everywhere. Parenting is the most important and immediate application of integral thought and practice imaginable.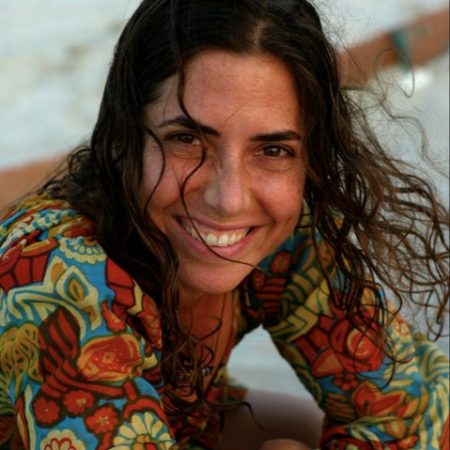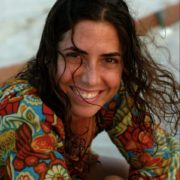 Last year I did this 8-week online workshop and it truly enriched so much everything I knew, thought and think about being a mom and united my thirst for evolving as a human being with the biggest love of my life. Thank you Miriam Mason Martineau for the gift of an everyday brighter day for my daughter, me and hundreds (thousands?) of lovely souls around the world! ❤❤❤ "Happy children will change the World" Thich Nhat Hanh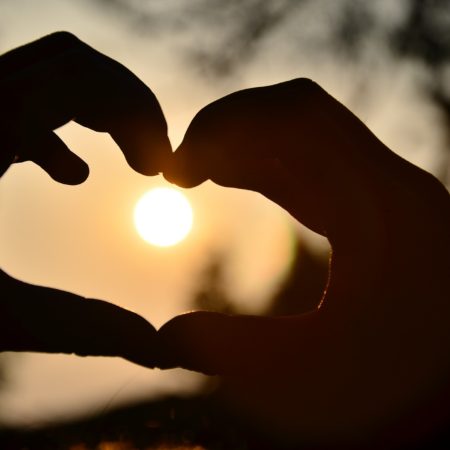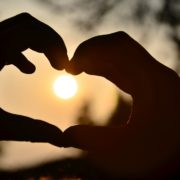 I feel so blessed to know Miriam Mason Martineau. In our limited time together, she was a healing balm. Her deep caring, her vulnerable strength, her gentle humor… these things continue to stay with me. And, on top of all that, she's a highly intelligent being, as well as a business woman. If I were a child again, I would want Miriam to be my mom. She is a shining example. If you have kids, this course will no doubt open up your parenting to a new level.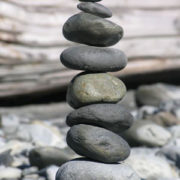 As a counsellor, Miriam is extremely present, and her feedback is thoughtful and appropriate. Counselling with her was one of the most valuable things I did after someone I loved died. Our sessions helped me do the necessary work of facing death and grief. Our sessions also helped me to incorporate more consciousness, self-care, and authenticity into my life.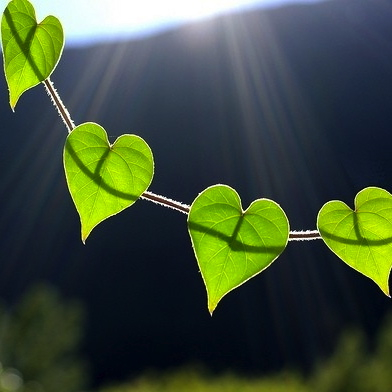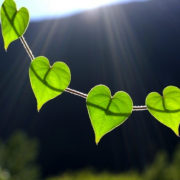 Hi Miriam—I want to thank you for a fantastic session! There has been a lot of enthusiastic positive feedback around your session, with many calling for more.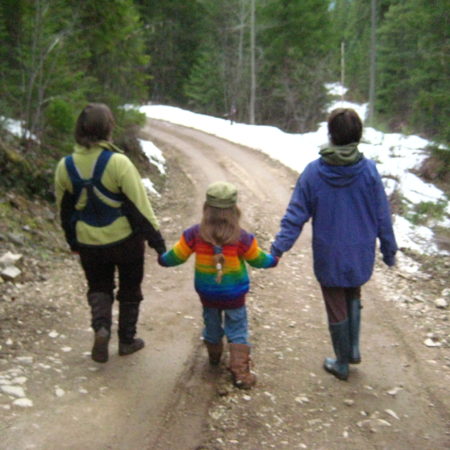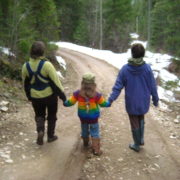 Miriam is a highly skilled, experienced and compassionate parenting coach and counsellor. I had the fortune of meeting her during my early days of parenting my newborn son in 2009. Since then, I consult with her regularly by phone and/or skype. She is my 'go to person' for support, insight and advice for my major parenting struggles. In those times when I really don't know what to do, I know she will offer a compassionate open ear and heart and weave the struggles into tangible things to say or do in order to bring calm and confidence back into my parenting while maintaining respectful connection with my son. She has a wonderful skill of seeing and focusing on the positive in me and my child and integrates a truly integral approach to nourish the body, mind, soul and spirit that embodies each of us as individuals and the web that we share together as mother and child.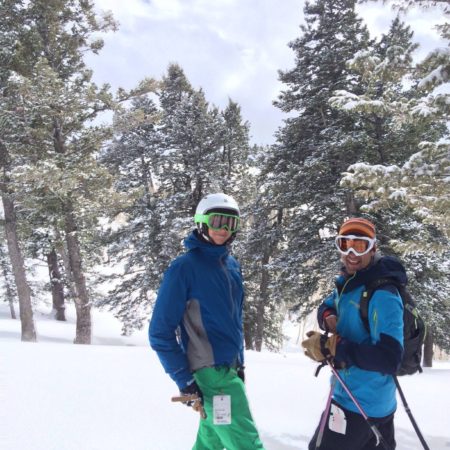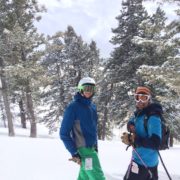 From one of the most grounded and loving families I know–worlds better than most of what's out there, these guys are living it first, and teaching from there.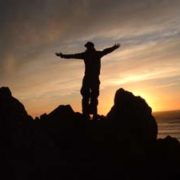 Miriam is deeply compassionate, respectful and skilled in her work. She helped me to recognize my core self, deepen my connection to life and see my inner beauty at a time when I felt confused and lost. In counselling with Miriam, I was able to do healing work using both talk and movement. Miriam's strong sense of self and faith foster a beautiful process of change and growth.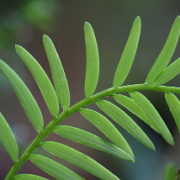 Rarely do I rave about online courses, but two years ago I did this online parenting course that redefined the way I parent and who I am as a parent. I can't recommend it highly enough. I learnt so much on this course and it is in total alignment with my work with parents and kids. If parenting has become a struggle for you, this course will offer a new, fresh perspective and will bring joy and ease back into your connection.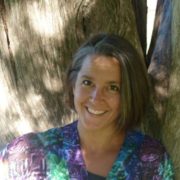 I took Miriam Mason Martineau's Parenting as a Spiritual Practice course last year and highly recommend it. It offers clear guidance for feasible and fulfilling action, far from the unattainable ideals so readily available elsewhere. Miriam doesn't merely present information and inspiration, she generously offers the deep wisdom she embodies. While very practical, she inspires us to radical (r)evolution. With her gracious responses and reflections, she meets students in their gritty, mundane challenges, and supports them in their vital growth.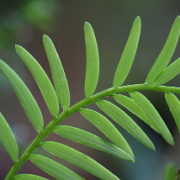 At a challenging time in my life I had a few counselling sessions with Miriam and I found her incredibly compassionate, open, accepting and always very humble. She seeks truth with me, and I find her approach very honest and warm. She's a wonderful listener, her feedback was very helpful in allowing me to find my own voice and confidence.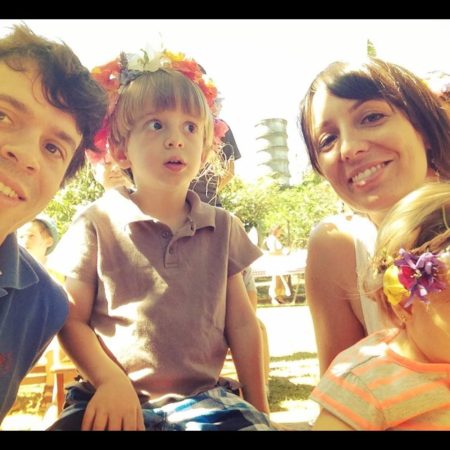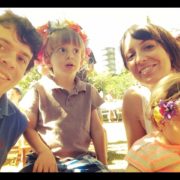 I'm so so so grateful… This could be the most powerful educational program that I ever had. I'm so glad and feel so honored to receive this amount of love and light. It's a pleasure, a gift and at the same time a super mega challenge to be and to become a more integral parent… It's not easy to be present, opened, and flowing, but definitely I´m getting close to be a better version of me with my kids.
My biggest worry at the beginning was my temper… sometimes my aggressive way to deal with my amazing kids and the heavy guilt that I feel every time when it showed on them…
And I can feel something changing inside and profound on me… This course wasn't just taking care of the cognitive line… It went so deep and subtle so I can't describe with words how is working on my own soul… But it's working so nicely. GRACIAS! OBRIGADA! THANKS!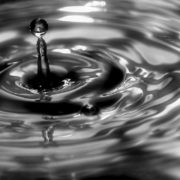 I had experienced Miriam's beautiful presence through the Parenting as a Spiritual Practice class. When I had an issue related to parenting that I could not find a way through, I reached out to Miriam for a session. In one session, through heart felt listening and inquiry, I was able to touch down into the painful places and see through to possibilities that could sustain me as a mother as I moved forward. Before the call, this was an issue I ruminated on whenever 'triggered.' After the call, I felt a lightness and could move onto the next challenges of parenting. Miriam is a wonderful elder to turn to with any parenting or life challenges. As a side note, a skype counseling session is surprisingly pleasant and effective.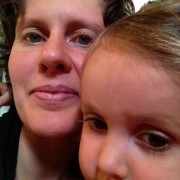 I LOVED this course, well organized, packed with very useful and supportive information, great interviews and journaling exercises, I have felt really fed as a human and a parent by participating.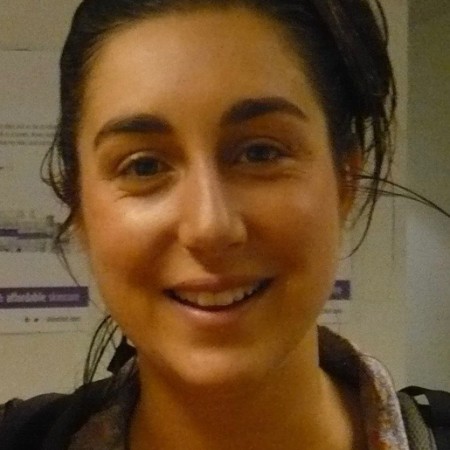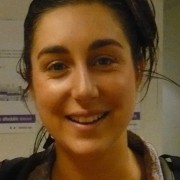 Not only have I learnt how to be the best parent I can be, I have learnt how to be content within myself. This course opened my eyes and heart to possibilities & happiness I never knew existed. With loving & wise guidance from Miriam, in just 8 weeks I have the tools, knowledge and support to make my & my families life shine and bubble over with love & happiness. Some experiences from my past had left their mark on me and affected my ability to act as the parent and person I wanted to be. I had no idea why! Now I know! Since engaging in this commitment to evolve myself the positive flow on from my efforts has astounded me, just amazing! Thank you so much Miriam.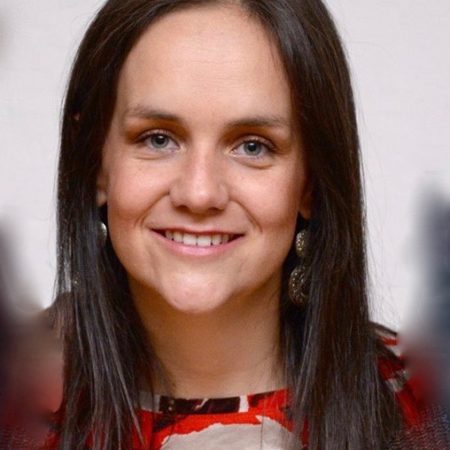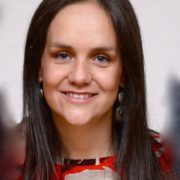 What a gift was taking your course! It gave me so much clarity in many aspects. I gain lots of presence, I feel more in touch with my true self. The whole course was so carefully structured, really easy to follow. It is rare for me to find a place where all many of my questions are answered so deeply, where I can make sense in so many levels. Feeling a human being, and a human becoming. I just love that phrase! With all my love.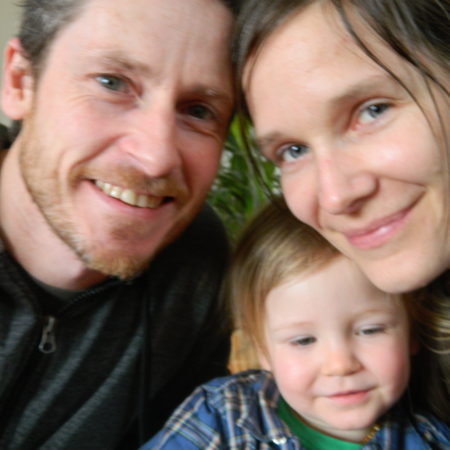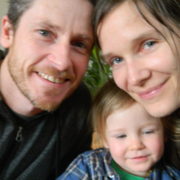 I felt as a parent that some 'professional development' would be a good investment for our whole family, and I am so happy I made the investment of time and money into this course. I have a different perspective about most everything now, I feel the course has helped me not only become a more loving parent and partner but a more compassionate person in general. Miriam is an inspiring, gentle, loving and thoughtful instructor who was a joy to connect with. I have more tools when parenting through difficult situations with my children, relating to them, my partner and others; all of these tools being based on love and compassion.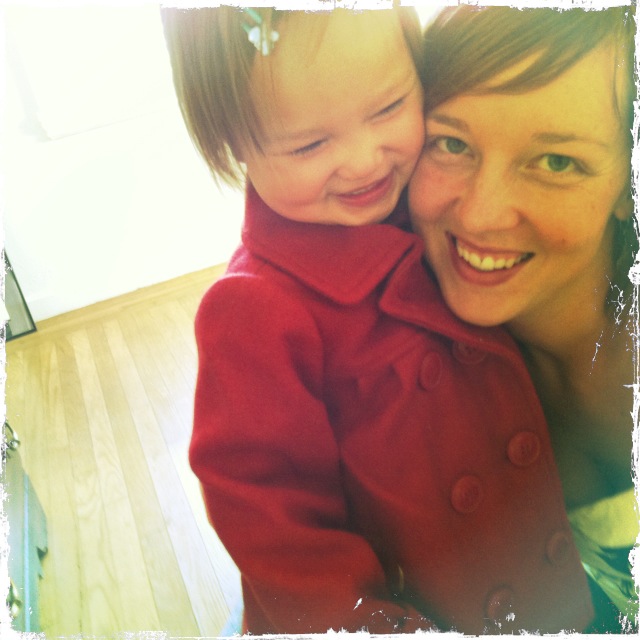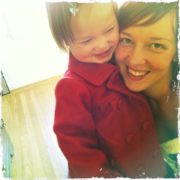 The evolutionary developmental approach offered so much in terms of understanding who my child is (and who I am), and where she is at in her journey towards growing up and waking up. This facilitated so much expansiveness in our relationship!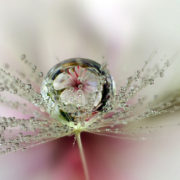 Nova turma de uma das experiências educativas mais significativas na minha vida!
Crianza como practica espiritual ❤ los invito a divulgar!