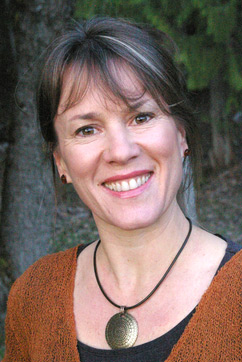 Miriam Mason Martineau has spent 20 years asking such questions: as a researcher, integral practitioner, and mother. She has found the practice of parenting undergoes a radical shift when placed in a new context: an integral, evolutionary perspective. Parent child, and the relationship between them are all invited to stretch the limits of their human potential — all while honoring the ever-present already-whole perfection of the spiritual realm.
Miriam Mason Martineau is a mother, counselor, writer, and researcher. She has spent the last 20 years studying and applying Integral-Evolutionary, theory, educational frameworks, and spiritual practice. Miriam holds an M.A. in Psychology from the University of Zurich, with specialization in Youth and Child Psychology, and has been working in private practice as an integral therapeutic counselor since 1995.
She is presently writing a book on Integral Parenting called "Raising the Future" and is passionately interested in parenting as a spiritual path — both in theory and in practice. What a humbling and delightful adventure it is!
She is vice-president of Next Step Integral, an international organization that brings an integral perspective to ecology, education, parenting and community. She lives near Nelson, BC, Canada, with her husband, Stephan and their 10-year old daughter, Adonia, whom they homeschool.